Top 25 Best apps for a rooted android phone in 2018: Most of our android users root their device for gaining full access to their Android device and add more features and customization. If you are looking for the best root apps 2018, then this is the right place for you. Below we listed best apps for android available in Rooted Apps Market which you can use on any rooted android device.
A rooted Android phone has many advantages because when you root a smartphone it permits you to act as the administrator of your phone. But, how can you take over the good control of your rooted device? The solution is to use best root apps for Android, so today I will be talking about some best root apps.
Top 25 Best Apps for Rooted phone Mobile 2018
So friends, let's take a look at our list of Top 20 Best apps for rooted android phones available in Rooted Apps Market. Note this thing that if your device is not rooted, then some features of apps provided below will not work properly. So, please root your phone before using these apps.
Greenify

Till now, Greenify is my First and best app on this list. Greenify is very simple and very effective in increasing the battery life of your device. It is a very simple app and its basic function is to hibernate your background apps. You also have the option to hibernate your applications and let the remaining apps like Facebook and Whatsapp to run as usual. These background applications drain your precious battery even when they are not in use. Hence this app is very popular among many Android users. Give it a try.
Features of Greenify Android:
A perfect Boost mode (requires Xposed)
Allow system apps to be greenified in Greenify to save battery
Allow GCM push message to wake hibernated apps (requires Xposed)
Keep Notifications after Hibernation
Wake-up Tracker (requires Xposed)
Block App State Abuse. (requires Xposed)
Solid Explorer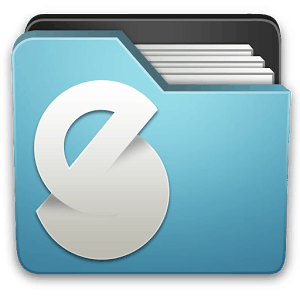 This is the best file manager out there. The basic idea of this explorer is just awesome. This app provides you two panels when positioned in the landscape view. You can simply copy-paste any file or move any file from one panel to the other without the fuzz of remembering the path of the locations separately. It also has additional features like FTP connection etc. This is a must-have app for all the smartphone users.
Features of solid explorer android:
Root access makes Solid Explorer fully functional root explorer
Drag and Drop inside and between panels
FTP client with support for secure connections
Two independent panels serve as file browsers
ROM Manager

Price: Free+
Rom manager is one great app for all you enthusiasts who want to flash new ROMs and taste new versions of Android on your Android smartphones. This app gives you a list of all the famous ROMs available for your phone. You can also download them from this application and this also saves you a lot of time searching for it on the internet. The premium version of this app is worth a try.
Features of ROM Manager android:
Flash your recovery to the latest and greatest ClockWorkMod recovery.
With the help of this best apps for rooted android, you can install your favorite ROMs over the air!
Organize and perform backups and restores from within device storage!
Install ROMs on your SD card.
Manage your ROMs via a handy UI.
Device Control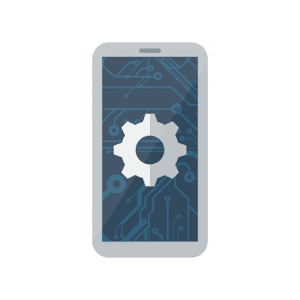 Device Control is an app to control several features of your device as well as some nice extra features like a Tasker, App Manager, Editors, Entropy Generator, Wireless Filemanager and more.
Features of device control Android:
Device specific features like Knock-On, vibration strength, screen color temperature, LCD power reduce
CPU frequencies, governors, i/o schedulers
GPU frequencies, governors
Voltage Control, Fast Charge and more
Tasker

It is a very useful app which allows you to schedule various tasks. Tasker is a task control and task automation app. You can control various tasks, you can schedule any task with the help of Tasker.
Features of Tasker Android:
Triggers: App, Time, Day, Location, Hard/Soft State, Event, Shortcut, Widget, Timer, Plugins
App Creation: create your own standalone apps to share or sell!
Actions: 200+ built-in, plugin support
Tasks: loops, variables, conditions
Scenes: design your own screen overlays
Dumpster

This is the last recommendation in our list of Top 20 Best apps for the rooted android phone of 2018. A dumpster is the free Android recycle bin. Once you've installed the app, it will automatically backup and save all of your newly deleted data, allowing you to easily undelete pictures and videos, and instantly restore them to your phone.
Features of Dumpster Android:
Effortlessly backup your complete phone
Restore accidentally deleted pictures
It's free
Auto clean option available
Instantly retrieve important files, photos, images and videos
Cloud storage
 SetCPU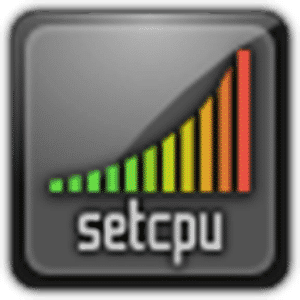 On 7th on our list of-" Top 25 Best apps for rooted android phones of 2018", is SetCPU. SetCPU is a tool for changing the CPU settings on a rooted Android phone or tablet. This App works with a great variety of Android devices and ROMs. SetCPU is a tool for changing the CPU settings on a rooted phone or tablet.
SetCPU lets the user 'overclock' to the max CPU speed of their device, and underclock when the phone is idle in order to conserve battery and optimize performance.  The 'ondemand' CPU governor scales the speed between the minimum and maximum speeds depending on current CPU load, whilst the 'performance' CPU governor runs the device at max speed CPU speed – but be warned, this can drain your battery very quickly.
SetCPU also contains a few basic profiles for setting the CPU speed including for when your phone is charging or sleeping, a battery temperature profile – SetCPU can set a certain speed when the battery goes above a user-defined threshold and a battery level profile – once the battery level drops below a certain point, this app will drop the CPU speed. Profiles work by running a low resource service in the background which is disabled when the profiles are turned off.
Nandroid Manager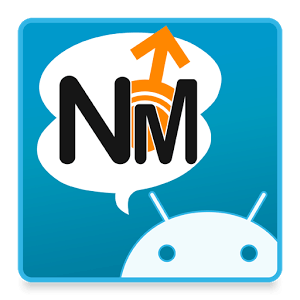 Nandroid Manager is the ultimate tool for managing all of your android backups! With Nandroid Manager you can restore data from your device such as apps+data, text messages, call logs, and much more!
Features of Nandroid Manager:
View basic info about your android backups.
Explore contents of nandroid backup.
Compress backup to zip.
Extract files from nandroid backups.
Support for yaffs2.
Rename backup.
Link2SD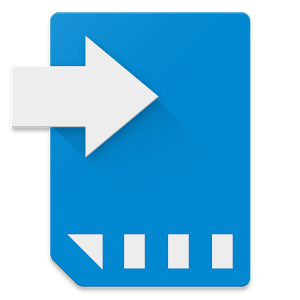 This app is very very useful for the Android devices that supported a small internal storage capacity. Link2SD can be used for moving the data of the applications we've been installed to the 2nd partition of the SD card.
Features of Link2SD Android:
Link external data and obb folders of apps and games to SD card
Connect internal data of apps to SD card
Link apk, dex and lib files of apps to SD card
Link dex files of the system apps to SD card
Trickster Mod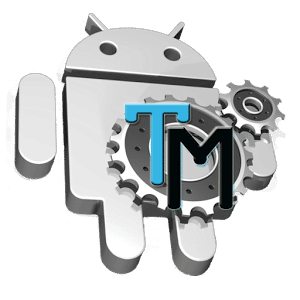 Trickster mod is an awesome app. Truly, there are many apps out there which can do the same tasks that this does but the support and the great interface of this app beat them all. With this app, you can overclock your phone to make it fly like a butterfly, undervolted it to increase your battery life and lots more. All in all this app is a must in your rooted smartphone.
Features of trickster mod android:
CPU Statistics
Sound control for faux's patches
Advanced gamma control for N4 with faux's patch
Bootloader lock/unlock without fast boot and data wipe Kernel backup/restore on some supported devices
Generic hotplug
Headset volume boost
High-performance sound
Vibrator strength
Apply Grace Period (was Bootloop Preventer)
CPU Frequency profile
Smart Booster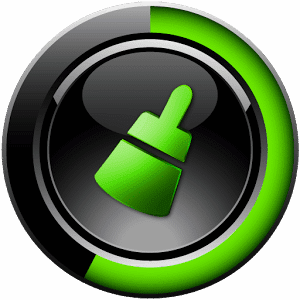 Ever feel that your phone is sluggish while playing games or your phone restarts during heavy usage? Then this is the perfect application for you. RAM Booster digs into your phone's RAM and clears out unwanted usage by background apps and provides some more RAM for the apps that you are using. This app is a must for those who need more snappiness in your phones. One of my most favorite on this list of Top 25 Best Apps for Rooted Android Mobile 2018.
Features of Smart Booster Android:
Fast cache cleaner
Quick SD Card cleaner
Show SD card partition
1-click to clean cache
Advanced application manager
Also Read:- best android lock screen apps 2017
Root Firewall Pro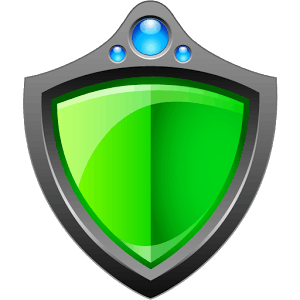 Have you been low on your data bandwidth? This app can help you out. With this app, you can block apps from using the internet while you can selectively enable it for the apps that you are using. It even has the options to separate 2G, 3G, 4G and WiFi networks and enable for selected apps. It also has features like ad blocking and much more.
Features of root firewall pro android:
Test blocked app in a touch
Separate 3G and WiFi data
Block Internet access for any apps
One-click widget enabled
Quick Reboot

Well, it's really painful to boot into recovery mode by using several Keys combo. Quick reboot is an app which helps you to bring the power menu to a different level by adding Recovery and bootloader.
Features of quick reboot android:
Normal reboot
Fast reboot (UI/apps)
Reboot to recovery
Reboot to bootloader
Enter safe mode
Power off
 SDFix – Best Android root Apps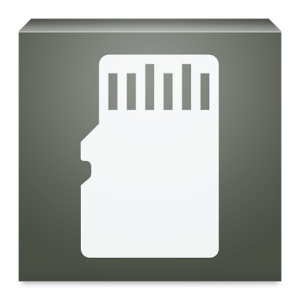 It is one of the most productive apps available in Rooted Apps Market. Well, if you are using KitKat or Lollipop then you might have faced the SD card issue. Very often users complained about their SD card gets locked. Well, few Android versions remove the ability to write files to the SDcard. SDFix restores this ability by modifying a configuration file. As this app changes a system configuration file, it requires root access. This app deserves to be on our list of Top 25 Best Apps for Rooted Android Mobile 2018.
How to use SDFIX Android
Using SDFix is easy:
Step 1) Install SDFix from the Google Play Store here
Step 2) Open the app
Step 3) Tap Continue at the bottom of the Welcome scream
Step 4) Check the box on the Ready screen, then tap Continue
Step 5) Wait for SDFix to complete the repairs. You'll see a green confirmation screen if everything went smoothly.
That's it!
Servicely

If you've rooted your device, you'll be able to select which services or apps you wanna kill automatically. The app runs a simple service every X seconds (default is the 60s) and checks if those services that you've selected are alive. You can also disable/enable permanently any service on your device.
If you're rooted you'll be able to select which apps will be put to sleep when the display goes off. Disabled apps won't be able to receive any notifications or run any type of background job while they remain asleep. As soon as the display goes back to those apps will be un-restrained again and ready to use if you want. Rinse and repeat! Magic. You can also disable/enable permanently any service on your device. It's useful if you have services that tend to auto-restart and keep your device awake, or if you have games sending you never-ending notifications.
Boot Animations

A boot animation is the loading animation that is played when your device starts up. Choose from hundreds of custom load animations to install to your rooted device. Root access is required and your device must be compatible to install custom boot animations.
Features of Boot Animations Android:
Hundreds of beautiful boot animations for superusers.
High-quality boot animation previews.
Install boot animations on your SD card.
Convert an animated GIF to a boot animation.
System app remover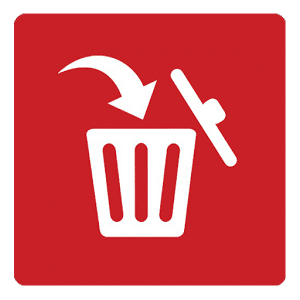 This app not only provides system app remover but also user app uninstaller, move app to SD card, move app to phone, apk on sd card scan/install/delete, rooting guide help.
Features of system app remover android:
Move apps to SD card
Sort app by movable, name, size and time
User can custom [Install time] [Package name] [Apk path] to show in list
Move apps to phone internal storage
Show app details: size, install time, package, apk path
Battery Calibration

Our Android operating system generates a bin file to track every detail regarding the battery and provide you with the same. So, deleting that bin file will result in a huge leap in the battery life.
Steps to do a good battery calibration:
1) Plug in your phone to the charger.
2) Charge your phone up to 100 percent.
3) Click on the 'Calibrate your Battery' button.
4) Unplug your phone.
Titanium Backup Root – Rooted Apps Market
Titanium backup is the app for those of you who do a much of flashing on your Android phone. This is the best application to backup your data and ROM. It provides multiple options to create backup like backing up specific data and specific application. Not only that, you can also freeze your apps and convert them into user apps and much more.
Features of Titanium Backup root android:
0-click batch restores
Sync to/from Dropbox, Box, Google Drive (manual/scheduled)
Convert user apps as well as system apps
Encryption
Create your own update.zip containing apps+data!
Restore individual apps+data from non-root ADB backups,
Backup/restore SMS,MMS,calls,bookmarks,Wi-Fi AP as XML
Apps freezer
CWM backups & TWRP backups!
Dalvik cache cleaner
Root App Deleter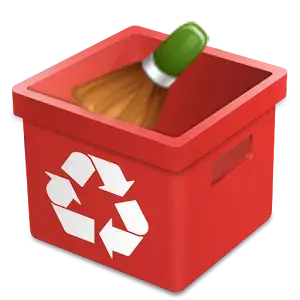 It helps you easily and quickly manage system apps (freeze or remove), the best tool for managing your Android system compared to other clean or uninstall tools, it is much better than others.
Features of root app deleter Android:
tiny, fast, even running on old phones with low memory.
can "Disable" background system service, such as "google background transport" and "contact sync service"
"modify" MODE, change system apps before uninstalling
Also Read:- 5 myths about charging you should avoid to improve battery capacity
So friend, above are the Top 25 Best Apps for Rooted Android Mobile 2018 which are available in Rooted Apps Market and now it's time for finishing up. All apps are most popular and positively rated. If you have rooted device then these apps will help you a lot and will enhance your overall Android experience. Which rooted android app is your favorite one? Please leave yr valuable opinion in the comment box provided below.
Hope you like the post! Share it with your friends too. if you have any query related to this topic or want to suggest us a new app which you though is best, then simply drop a comment and we will take a look at it and provide you optimum answer. Till then, Build Best, Stay Cool!